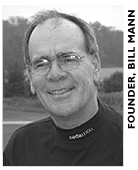 The whole nadaLOGO® idea started when small business owner, Bill Mann decided he was finished with the mainstream, gigantic designer labels and the walking billboard mentality. He wanted something with NO LOGO. No little "horsey" on the chest, no more golf club names and symbols, no more initials of some rich man or woman he would never meet -- NO MORE LOGOS!
No logo, no logo, no logo. Before long, Bill's hometown 'Jersey accent (and his propensity for using slang in casual conversation) turned his cry of NO LOGO into NADA LOGO®, a new term that made his friends and family laugh. It was clever and it made perfect sense to Bill. He would create his own brand, select the best shirts, sweatshirts and accessories and he would market the idea to people just like him -- people who enjoyed poking fun at the brand-name overload we see everyday.
"People either get it or they don't," says Mr. Mann. The creative play on words makes for quite an interesting conversation when someone new to the name spies it on Bill's nadaLOGO® polo shirt.
"What's that say on your shirt?" someone casually asks.
"Oh, it's nadaLOGO®. Get it?" Bill Mann proudly replies and waits for the typical comeback.
"Huh? It's not a logo? But it is a logo."
"Exactly. It's nadaLOGO®," Bill says with a smirk.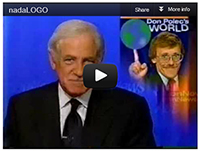 "Oh, I get it! That's clever," the newly enlightened person usually says.
Confused? Check out our video. It explains it all!
For the people who do get the whole nadaLOGO® concept, Bill has created an easy online shopping experience and a wide selection of cool, high quality clothes for men, women and children, all at a reasonable cost. And he's a real guy. The kind of guy who enjoys reading his own emails (go ahead, send him one!) and gives what he likes to get in return -- great quality and personable service.